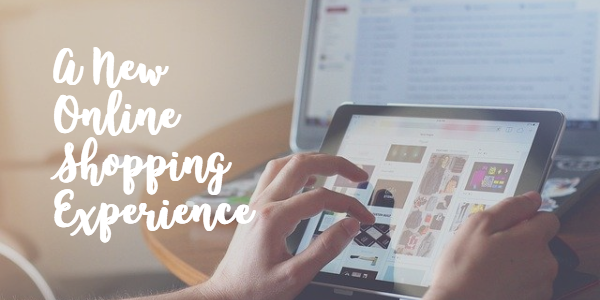 On August 4th at 9:00 AM (EDT) Stampin' Up! opened to you a new and improved online shopping experience!
There are quite a few improvements that you'll really like. I'm most excited about the new site working seamlessly on desktops, smartphones, and tablets, larger images for products and samples, more intuitive navigation and searches, and last but not least, you can create a wish list and favorites!
Rest assured your account information and password still work with the new site. Because this is a new site you will need to sign in the first time you shop. If you had your browser remember your email and password, it won't be saved anymore. If you are unsure of your login ID and password, I recommend using the Forgot Password link to reset your password as soon as possible (see steps below)
I kindly ask that you visit my store starting August 4th, sign in, and please select me as your demonstrator. You may still use a demonstrators host/hostess code with your order if you do that each time you order. You can do this by using the Find a Demonstrator link at the top of the page or when you are checking out. Whether you sign in to your account or checkout as a guest, if you don't select a demonstrator one will be assigned for you.
I pray you will stay safe and be well!
And As Always…
Make someone smile today.
Give the gift of something handmade and heartfelt!
Inky OXOX,
Jayne
---
New HOST CODE ENJTNN3NJ
Thanks for using the Host code for your online order.
If your order is $150 before tax and shipping do not use the host code, you will earn free Stampin' Up product.
I have a Stampin' Up Store where you can purchase Stampin' Up products 24/7.
I value your business, my clients mean the world to me, most are dear friends.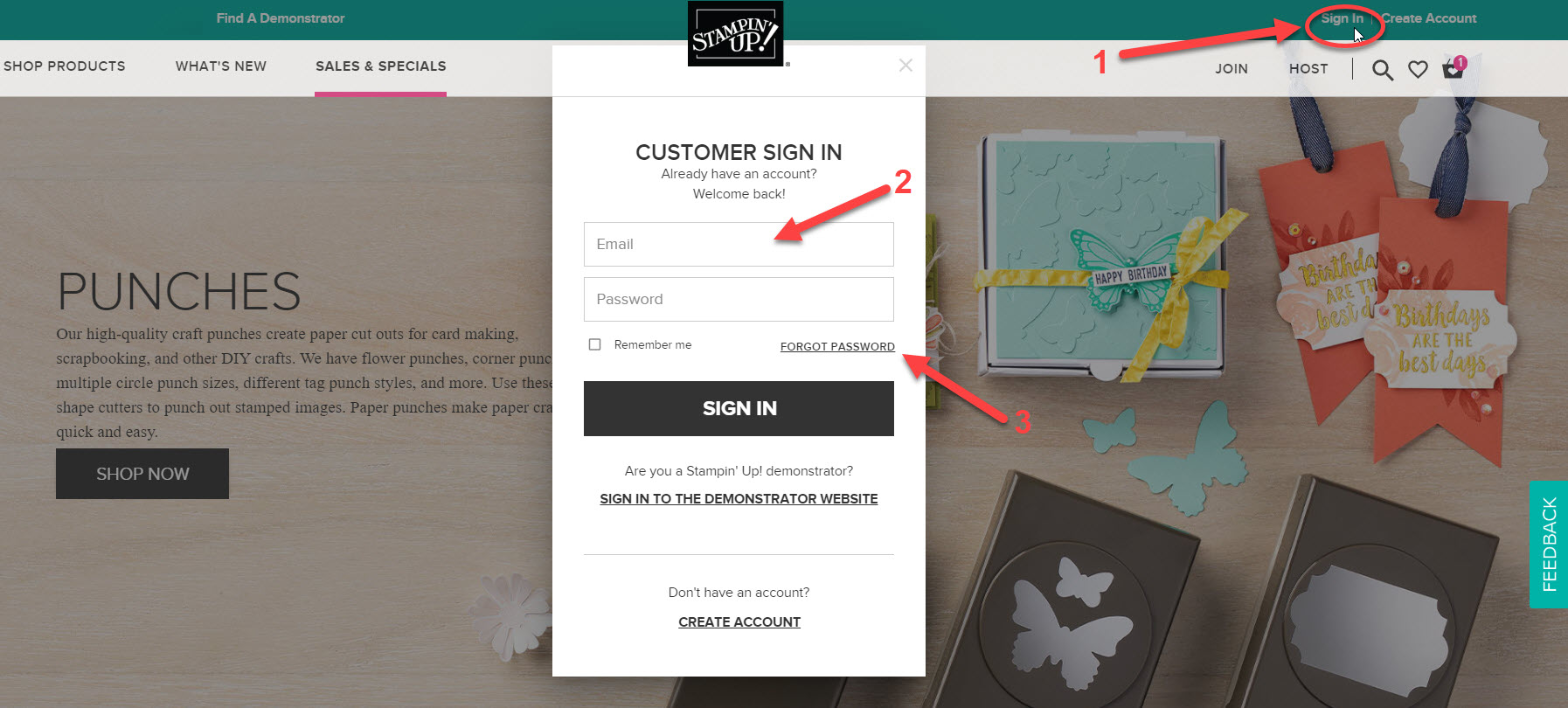 See the picture with the Sign In steps above.
1. Click Sign In
2. Sign in with email and password
3. Click the Forgot Password link if you need to reset your password.
Improved Navigation
It's easier to find what you are looking for with navigation menus that expand. For example, the image shows what happens if you select "Stamps" from the Featured Products section. You can then narrow down your search by Season, and then refine it even more with a specific season.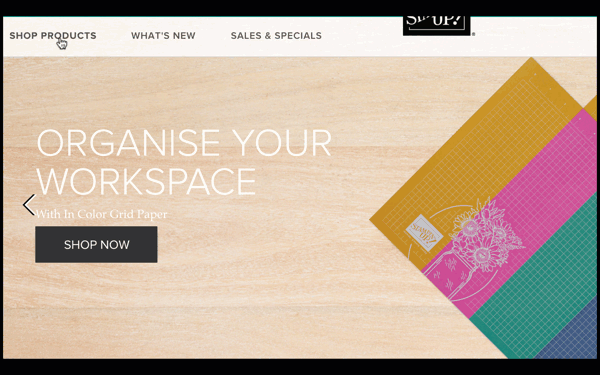 Improved Filtering
When you are shopping you'll see Filter By in the menu on the left.
You can Filter By several options including size, price, product type, occasion, color, etc.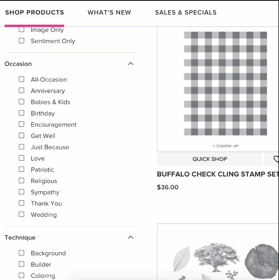 Wish List & Favorites List
You can also add items to a new list or Wish List from the quick view page, not just the individual product page. You could track product you already have on hand.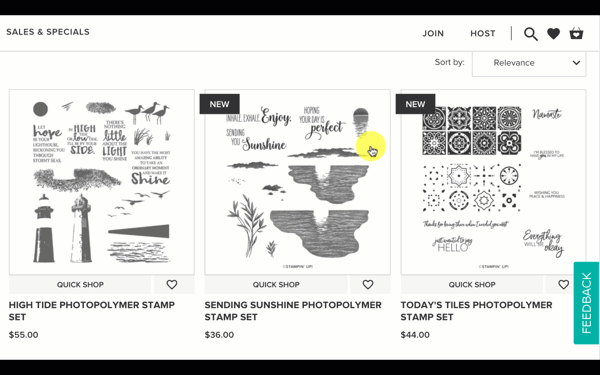 Filter & Sort by Color
If you click on the Shop By Color link you'll see every color listed. Click on the color to see the products available in that color.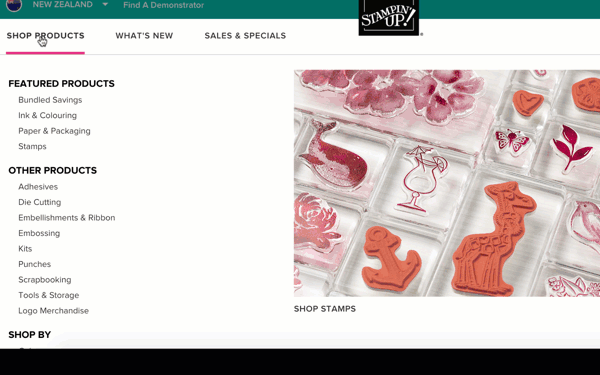 I hope you enjoy all the new features. I appreciate your business and want to continue offering you amazing products and my personal service, so please be sure to update your preferred demonstrator selection.