Part of my morning ritual is to take a few minutes to be grateful for all the good things in my life. The top of my list most days is how fortunate I am to have a husband, family, friends, and co-workers who really get me.
Today I am going to share one of the Handmade Heartfelt gifts I received as Christmas Present this holiday season that really drives my blessings home.
Check it out the bottle of wine with the See Jayne Stamp Logo. How cool is this!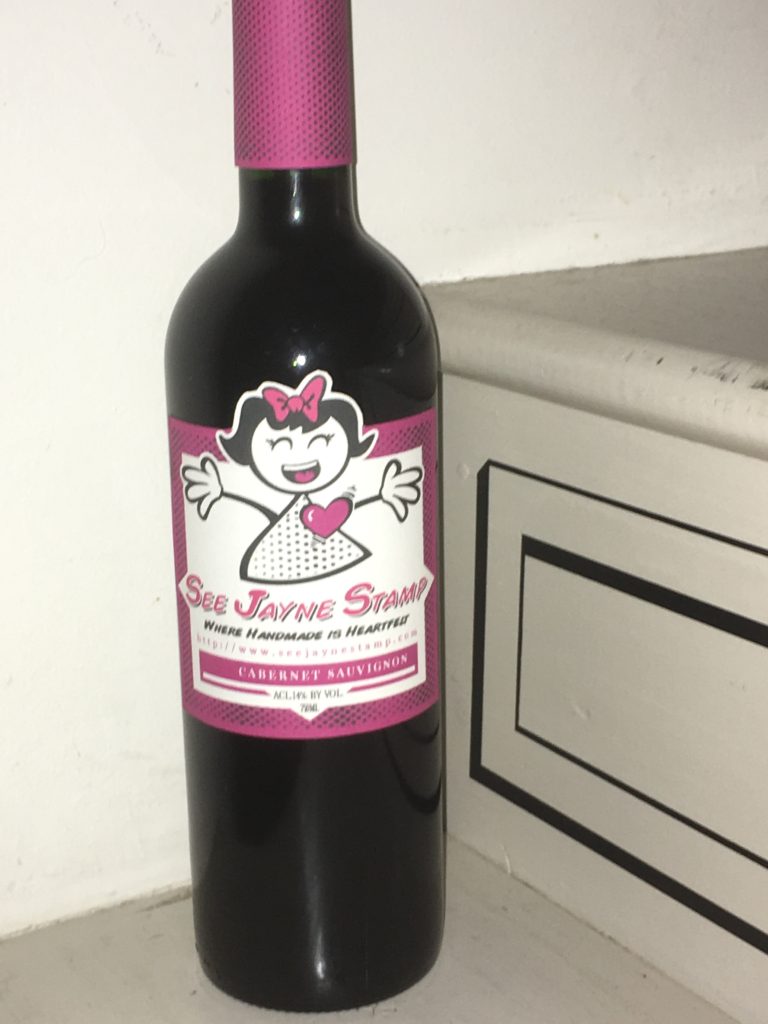 I received this awesome bottle of wine from my co-worker Russ Bloomquist.
Russ is a very talented artist, web designer, and inventor.
He designed my See Jayne Stamp Logo from a stick figure drawing I gave him.
I am so fortunate to have him in my life. He gets me!
Russ I can't thank you enough for my "Not so Secret Santa" gift.
It's perfect! I love wine and I love my See Jayne Stamp business and your great talent. Russ you nailed it! I love it! Thanks again!
I'd love to hear about your favorite handmade heartfelt gifts this holiday, please share in the comments.
As Always…
Make someone smile today.
Give the gift of something handmade and heartfelt!
Inky OXOX,
Jayne