You Guys are AWESOME!
A special thank you for those who took of advantage of the Paper Pumpkin super special and my regular Paper Pumpkin subscribers.
I'm hosting a FREE Paper Pumpkin Appreciation Night Friday July 1st, 2016!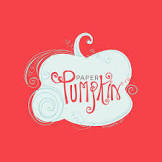 We will assemble the June kit as shown
We will also make two cute alternative projects. WooHoo!
Click on the Events tab for all the details and to RSVP!
Any questions please leave a comment below.
Looking forward to a great night of Paper Pumpkin Crafting Fun!
Thanks again!