DON'T MISS OUT!
JUST $5 to SIGN UP & GIVE IT a TRY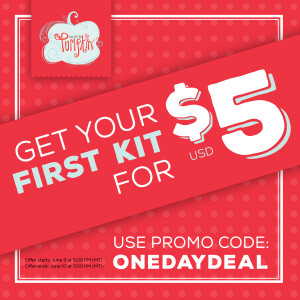 With the $5 Promo IT'S EASY TO SIGN UP 
Sign up for the program this evening June 9th after 7 PM EDT
Visit  mypaperpumpkin.com
Click Subscribe
Enter the Promo Code ONEDAYDEAL
Complete the online form
Any questions please let me know.
Happy Stamping !